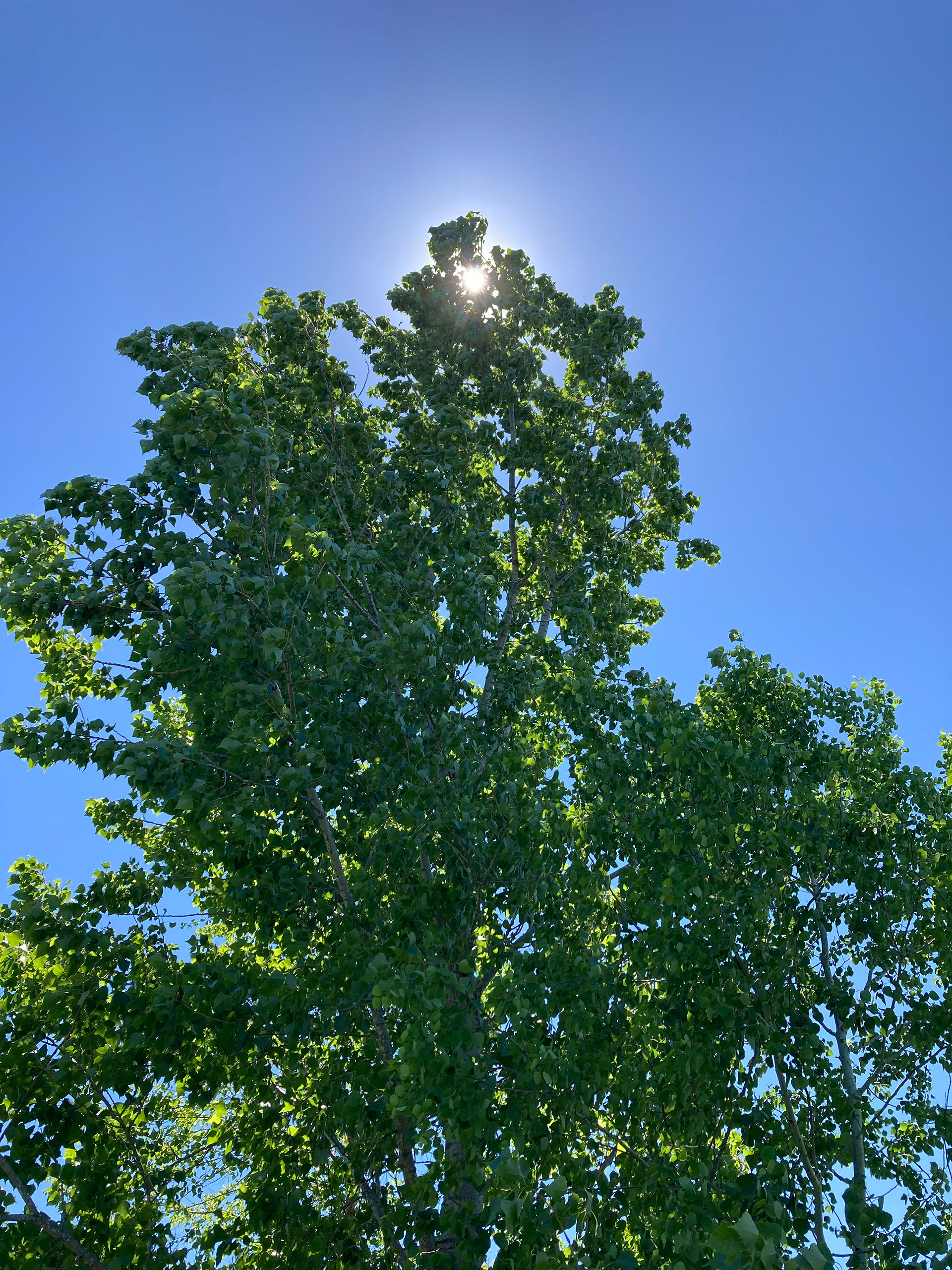 Black Poplar: 89.6 MHz
is a land artwork created for the 4Ground Land Art Biennial in which the inner acoustics of a black poplar tree residing at Franconia Sculpture Park (Shafer, MN) were detected and broadcast into the surrounding landscape in real time, via FM transmission. Through sound, this installation presents a new variation of how land art and temporality (i.e., the real-time sonic transmissions within nature experienced by a listener) can be conceived – refocusing our attention to the temporal dimensions of a landscape (duration, simultaneity) rather than visual-spatial relationships (form, contrast).
To accompany the installation, radio receiving headphones were made available at the commons and artist-led soundwalks were organized and offered to guests. A recording of the broadcast can be found below.